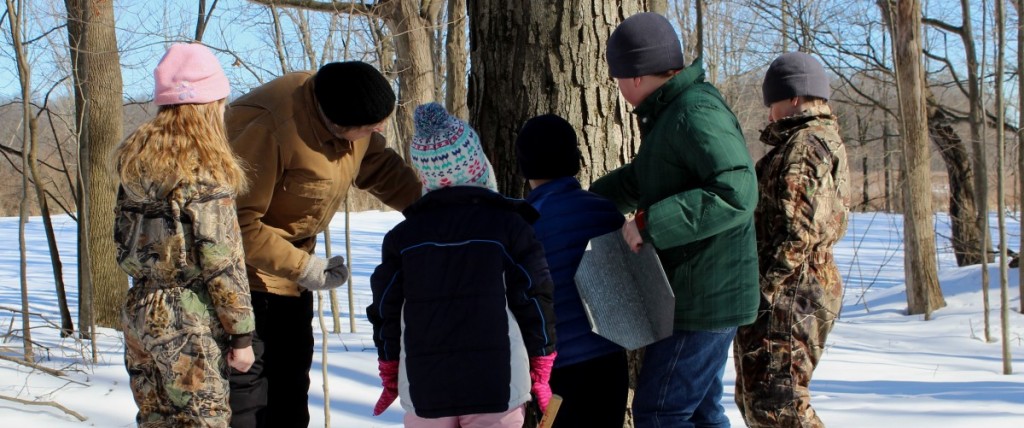 2019 Maple Sugaring
The Montour Area Recreation Commission (MARC) is pleased to continue the long tradition of maple sugaring programs at the Montour Preserve. MARC will again conduct two maple sugaring open house days for the public in 2019, scheduled for Sunday, March 3, and again on Saturday, March 9.
The maple sugaring public open houses involve a two-hour program that begins in the Environmental Education Center with a short talk and film on the cultural and natural history of maple sugaring. This is followed by a short walk to the Sugar Shack to experience the sights, sounds and smells of maple sugaring.
On Sunday, March 3, programs will begin on the hour in the Environmental Education Center at noon, 1, 2 & 3pm. Outdoor demonstrations will run from noon until 4pm.
On Saturday, March 9, outdoor demonstrations will begin at 9:30am and end at 2:30pm.
Maple products will be available for purchase on both dates as in previous years. Participants should dress for the weather.
Maple sugaring programs for school groups, home-school students and other special interest groups will be offered Tuesdays through Fridays, from March 5 through March 15. The two-hour educational programs will begin in the Environmental Education Center and conclude outdoors at the sugar shack. Teachers can schedule a field trip by contacting Jon Beam at: JBeam@MontourRec.com or by calling (570) 772-4021.
The sugaring open house programs are free and open to the public. For more information, please contact Jon Beam, Assistant Director, Montour Area Recreation Commission at: JBeam@MontourRec.com.
---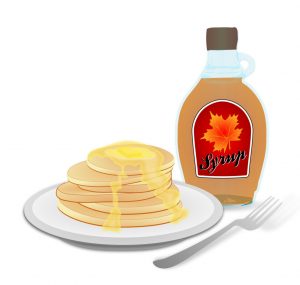 PANCAKE BREAKFAST
SATURDAY, MARCH 9, 8:30AM – 11:00AM
Get an early start on the day's maple sugaring events at the Montour Preserve with our second annual pancake and sausage fundraiser breakfast! Enjoy pancakes, sausage, fresh fruit, hot coffee, cocoa, juice and, of course, maple syrup!
Ticket prices are $12 for adults, $6 for children ages 3 – 12 and free for children under age 3.
Online registration for the breakfast is now available at https://pamasternaturalist.ticketspice.com/pancakes-and-maple-syrup-breakfast
---
SECV8/In Your Neighborhood story
MARC thanks Chris O'Rourke and the SECV8/In Your Neighborhood team for helping to demonstrate the maple sugaring process at the Montour Preserve.  To view the video, please click on the image below.