NOTICE – TEMPORARY TRAIL AND PAVILION CLOSURES (EFFECTIVE AUGUST 17, 2022)
Temporary closures of portions of several trails and one pavilion at the Montour Preserve have been posted as of August 17, 2022.
These temporary closures are being made to protect visitor safety while Talen Energy and its subsidiaries continue the construction of a new natural gas pipeline to supply the Montour Steam Electric Station. Closures are expected to last several weeks and will be lifted when conditions are safe to again allow use.
These closures will affect the following locations:
• Goose Woods Trail (partial)
• Wildlife Management Trail (partial)
• Chilisuagi Trail (between the Goose Cove Picnic Area and the Ridgefield Point Loop Trail)
• Goose Cove #2 Pavilion
MARC asks that visitors respect trail closures where posted to protect the safety of the public, MARC's staff, and construction staff.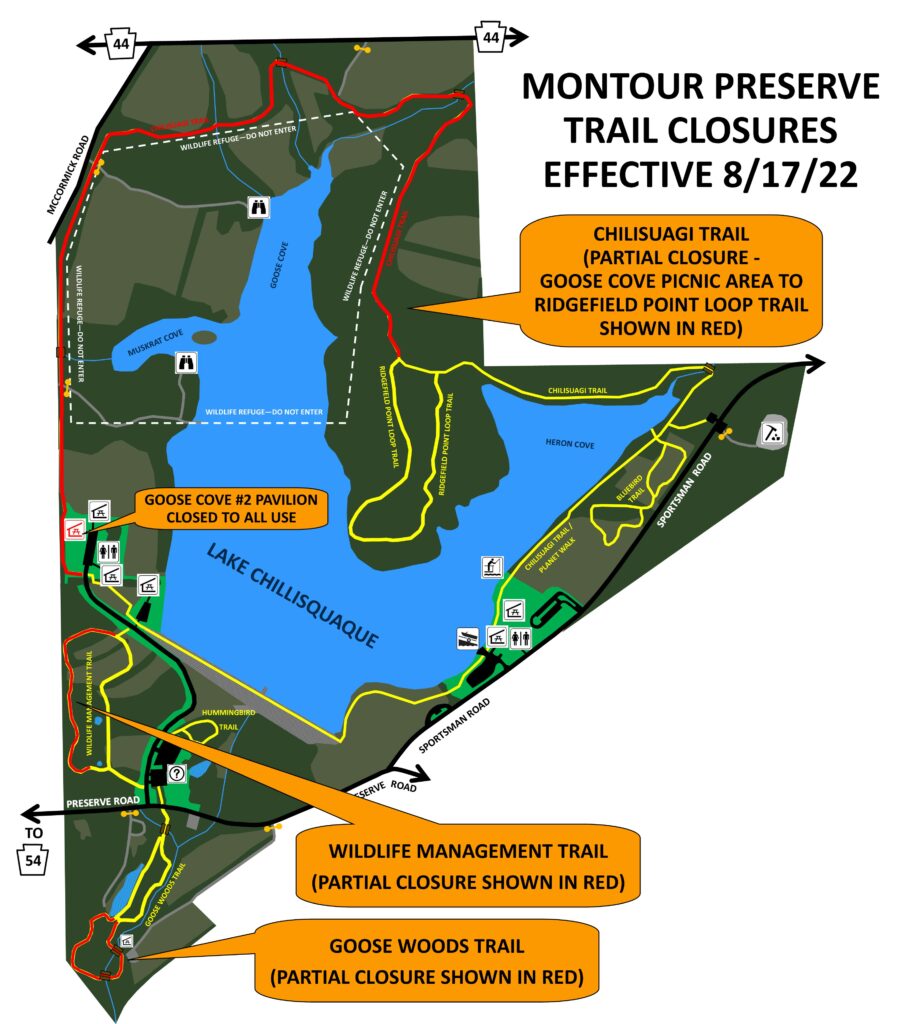 Please note: all Montour Preserve trails are designed for pedestrians only.  All trails are closed to bicycles, dogs, horses, and motorized vehicles.
Please click here to learn more about Montour Preserve site rules.
Click on the image below for a .pdf formatted version of the Montour Preserve brochure and map.