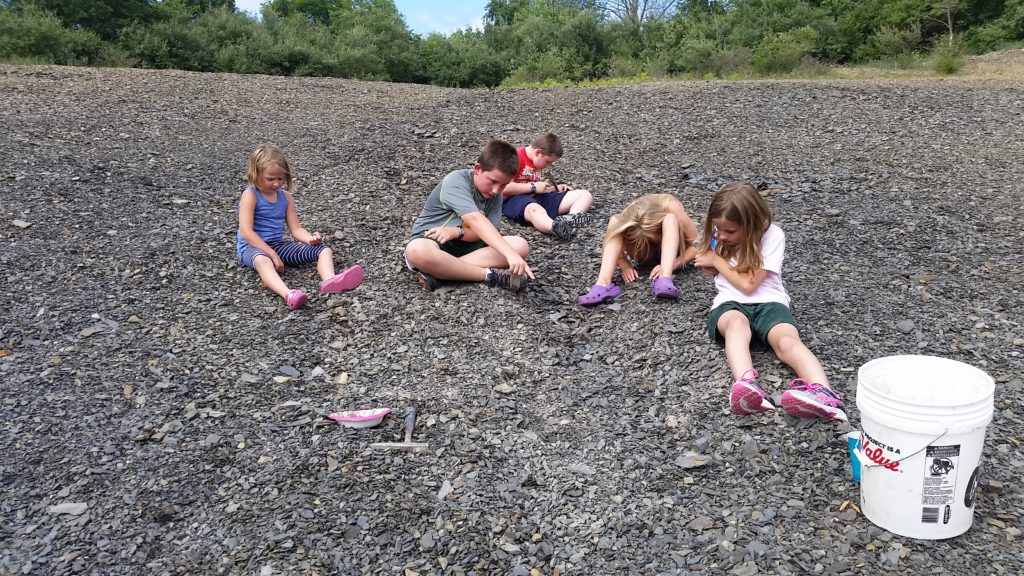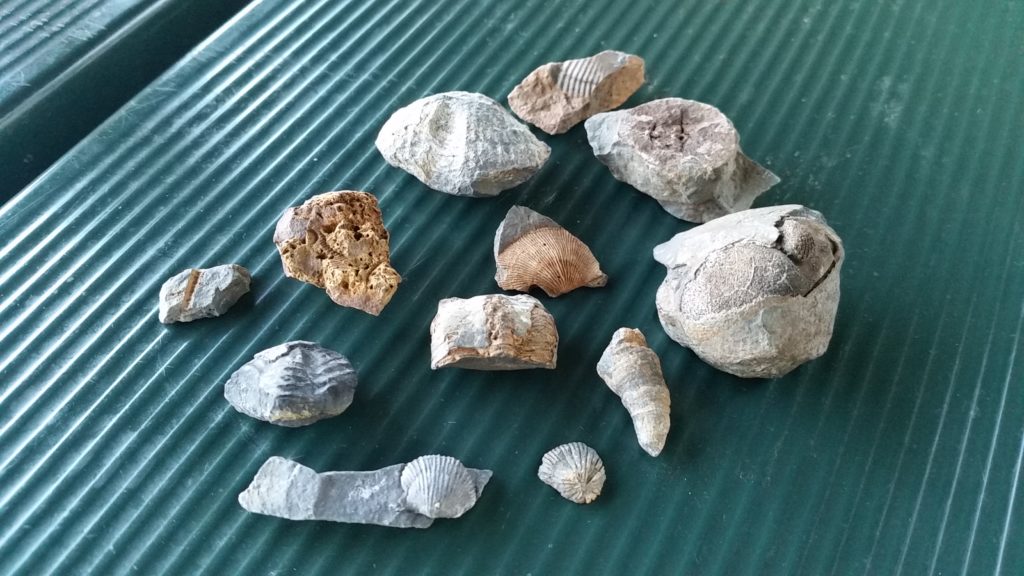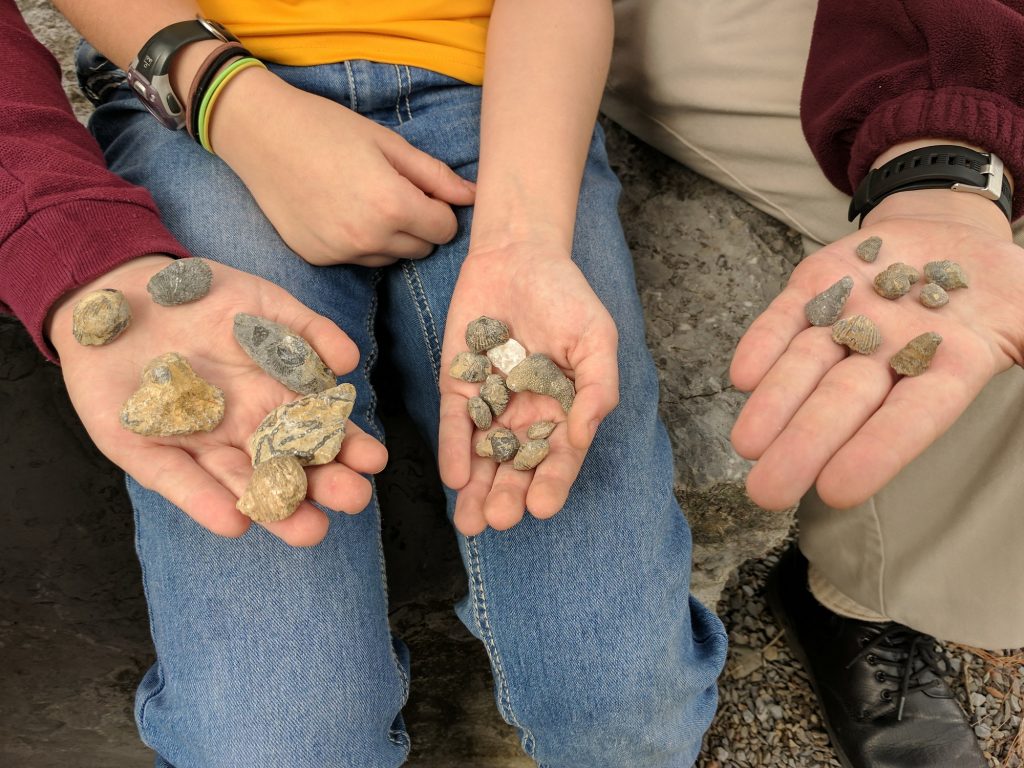 The Montour Preserve Fossil Pit consists of approximately one acre of exposed Mahantango Formation shale.  Formed some 395 million years ago during the Devonian Period when much of Pennsylvania was covered by a warm, shallow sea, these shales are particularly rich in fossils.  The most commonly found fossils at this site are Pelecypods (oyster, mussel and clam-type species), Cephalopods, Brachiopods (lamp shells), Byrozoans (moss-like animals), Crinoids, Gastropods (snail-like creatures), Corals and Trilobites.
The site is open from dawn to dark year-round.  Admission is free and visitors may keep any fossils they find.  Dogs and other pets are not allowed at the Montour Preserve.  Please click here for site rules.
Those visiting the Montour Preserve Fossil Pit are encouraged to come prepared with some basic supplies, including: small geologist's hammer, soft brush, safety goggles, a bag or bucket to carry fossils and supplies and newspaper or other material to wrap fossils for safekeeping.  Visitors are cautioned that the fossil pit shales are exposed to day-long sun and are often quite hot to the touch by mid-afternoon.  The shale is also particularly sharp on broken edges, so please move about the site with caution.  Children should be kept under close supervision.  Please wear long pants and sturdy footwear and bring plenty of water.
To learn more about Pennsylvania's geologic history, please visit the PA DCNR Fossil, Mineral and Rock Collecting website.  At that site, you can also download a great free guide to common fossils of Pennsylvania.  To download a copy of the Montour Preserve Fossil Pit brochure, please click on the image below.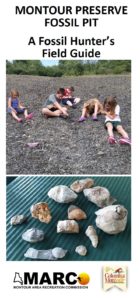 The Montour Preserve Fossil Pit is located at 160 Sportsmans Road, Danville, PA 17821.  For driving directions to the site, please click on the image below.  Don't forget to stop by the Montour Preserve Visitors' Center before or after your visit to see our collection of fossils and the geologic displays at the center.